About Us
Our Vision
Where learning, home and community connect.
Our Mission
We aim to empower all students to embark in the pursuit of critical thinking, complex problem-solving and self-advocacy toward a more equitable future by leveraging their backgrounds, identities, and languages, and supporting them through rigorous culturally responsive curricula.
---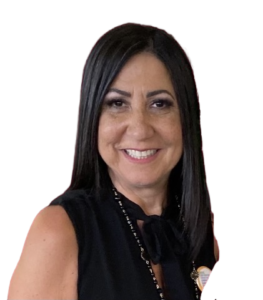 A Message from your Principal
Hello Parents and Guardians,
My entire team and I are excited and ready to safely welcome all of our students on Monday, August 29th, 2022  – the first day of school.
The dedicated staff have taken some much needed time to be with their families, read books for leisure and overall, decompress after two school years with COVID stressors. They are hoping you and your children found time to be outdoors in a safe, carefree environment. The City of Philadelphia offered many outdoor activities and hopefully you were able to advantage of them being that most were free.  We are hopeful that we will all have a productive school year with everyone rested and ready to jump back into daily instructional schedules and activities.
Exciting news! Last year we returned to K-3 and Autistic Support classrooms having received  classroom modernizations and this year both 4th and 5th grade received new furniture.
This year, we're delighted to welcome a few new additions to our staff. With us this year will be a new Physical Education Teacher named, Mr. Marcellus Simms who is coming to us from a local charter school; a 5th Grade Teacher, Linda Corcoran who is coming to us from Sheppard School; an ESOL Teacher named, Kayla Gusst who taught at Webster for many years; and a Spanish Teacher named, Ms. Ingrid Polanco.  Back again this year is the entire STEP Team, three school counselors, Assistant Principal, Climate Manager, Climate Specialist, Spanish Bilingual Counselor Assistant, three Reading Specialists, and two Teacher Leaders.
I invite all of our families to attend your Open House on Friday, August 26th from 12:00 – 2:45 PM where you can receive many freebies and some uniform items to help offset the cost of uniforms on a first come first serve basis. Mark your calendar for Back-to-School Night on Thursday, September 15th from 4:00 – 6:00  p.m. Both of these events will be a great time to meet key staff members, learn more about the new school year and tour your classroom.
All of us at Casarez School look forward to welcoming students back to school on Monday, August 29th at  8:45 AM. Together, if everyone does their part, we can make this a safe and successful school year for everyone! As always, please feel free to reach out to me at 215-400-7160 or via email at aaguila@philasd.org with any questions.
Sincerely,
Awilda Balbuena, Principal
¡Bienvenidas Familias a un nuevo Año Escolar!
Mi equipo completo y yo estamos entusiasmados y preparados para dar la bienvenida  a todos nuestros estudiantes el Lunes, 29 de Agosto- primer día de clases.
Nuestro dedicado personal se ha tomado un tiempo merecido para estar con sus familias, leer un libro por placer , en resúmen, aliviar el estrés que dos años de COVID  han provocado. Es nuestro deseo que tanto ustedes como sus familias hayan encontrado el tiempo para  estar al aire libre, seguros y en un ambiente sin preocupaciones. La Ciudad de Philadelphia ofrece muchas actividades al aire libre y esperamos que haya podido sacar provecho de ello ya que muchas  de las actividades eran de forma gratuita. Estamos esperanzados de que todos tengamos un año escolar productivo después de un merecido descanso y prestos para empezar con nuestra rutina diaria de horarios  y actividades.
Noticias emocionantes! Todos los salones de los grados K-3 y de Autismo han sido modernizados y este año 4to y 5to grado han recibido amoblamiento nuevo.
Este año estamos encantados de darle la bienvenida a algunas adiciones a nuestro personal.Este año tendremos el aporte de un nuevo maestro de Educación Física, Sr. Marcellus Simms, quien viene de una escuela local charter; una maestra de 5to. Grado, Linda Corcoran quien viene de la escuela Sheppard,  una maestra de ESOL, Kayla Gusst, quien trabajó en Webster por muchos años, y la Sra. Ingrid Polanco como maestra de Español. Nuevamente, este año tendremos al equipo de STEP, las tres Consejeras, Vice Director, Encargado del Clima Escolar, Especialista en clima escolar, Asistente de Consejería Bilingüe ( Español), tres especialistas en lectura, y dos Maestras líderes.
Invito a nuestras Familias para que nos acompañen  el Viernes 26 de Agosto de 12:00 a 3:00pm  a nuestra Casa Abierta de Regreso a la escuela, donde puede recibir donaciones y algunos artículos para ayudar a compensar el costo de los uniformes , la cantidad es limitada por lo tanto se irán entregando hasta culminar stock. Marque el almanaque para la Noche de Regreso a la
Escuela el Jueves 15 de Septiembre de 4:00 a 6:00p.m. Estos dos eventos serán una gran oportunidad para que conozca a nuestro staff, aprender más sobre el nuevo ciclo lectivo y conocer el salón de sus hijos.
Todos en la escuela Gloria Cazares estamos ansiosos de darles la bienvenida a nuestros estudiantes el Lunes, 29 de Agosto a las 8:45 AM. Juntos, si cada uno hace su parte, podremos hacer que todos tengamos un exitoso y seguro ciclo lectivo! Como siempre, no dude en comunicarse conmigo al 215-400-7160 o vía correo electrónico a aaguila@philasd.org con cualquier pregunta.
Sinceramente,
Awilda Balbuena