About Us
Our Vision
Where we see you, you matter and you belong/Donde te vemos, importas y perteneces.
Our Mission
We aim to empower all students to embark in the pursuit of critical thinking, complex problem-solving and self-advocacy toward a more equitable future by leveraging their backgrounds, identities, and languages, and supporting them through rigorous culturally responsive curricula.
---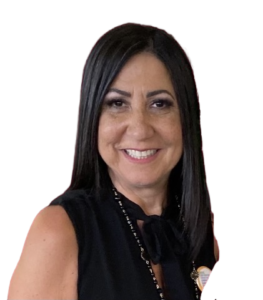 A Message from your Principal/Carta en español abajo
Hello Families,
My entire team and I are excited and ready to safely welcome all of our students on Tuesday, September 5, 2023 – the first day of school.
I am optimistic that we will all have a productive school year with everyone rested and ready to jump back into daily instructional schedules and activities.
This year, we're delighted to welcome new additions to our staff to include the kick off year of our Spanish Dual Language – Press Release. We are so excited to add the District's Dual Language program to Casarez and better prepare students for the future.  Learning a second language has many benefits and we are pleased to be one of the select schools that offers this language immersion opportunity to students in the District. For students to have the opportunity to graduate from our school and speak both English and Spanish is such a critical skill that supports college, career and beyond.
I invite all of our families to attend your Open House on Friday, September 1, 2023 from 12:00 – 2:45 PM where you can receive many freebies. Mark your calendar for Back-to-School Night on Tuesday, September 19th from 4:00 – 6:00  p.m. Both of these events will be a great time to meet key staff members, learn more about the new school year and tour your classroom.
All of us at Casarez School look forward to welcoming students back to school on Tuesday, September 5th at  8:45 AM. Together, if everyone does their part, we can make this a safe and successful school year for everyone! As always, please feel free to let us know how we are doing by going to this link,  by calling 215-400-7160 or via email at aaguila@philasd.org with any questions.
Sincerely,
Awilda Balbuena, Principal
https://campsite.bio/gloriacasarez
~~~~~~~~en español~~~~~~~~~
Un mensaje de la directora
¡Bienvenidas Familias a un nuevo Año Escolar!
Mi equipo completo y yo estamos entusiasmados y preparados para dar la bienvenida de manera segura a todos nuestros estudiantes para el aprendizaje en persona, cinco días a la semana empezando el primer día de clases, Martes 5 de Septiembre.
Soy optimista de que tendremos un año escolar productivo y listos para volver a nuestras actividades y tareas de instrucción diarias después de un periodo de descanso.
Este año estamos encantados de dar la bienvenida a nuevas incorporaciones a nuestro staff para incluir el lanzamiento del Spanish Dual Program ( Programa Dual en Español) – Comunicado de Prensa. Estamos tan emocionados con la incorporación del Programa Dual del Distrito en Cazares para preparar mejor a nuestros estudiantes para el futuro. Aprender un segundo idioma tiene muchos beneficios y nos complace ser una de las escuelas seleccionadas que ofrece esta oportunidad de inmersión lingüística a los estudiantes del Distrito.Para los estudiantes tener la oportunidad de graduarse de nuestras escuelas y hablar tanto inglés como español es una habilidad tan crítica que apoya la universidad, la carrera y más allá.
Invito a todas las familias a participar de nuestra Casa Abierta el Viernes, 1 de Septiembre, 2023 de 12:00 a 2:45 PM.,donde puede recibir muchos regalos. Marque su almanaque para Back- to-School Night ( La Noche del Regreso a la Escuela) el Martes 19 de Septiembre de 4:00 a 6:00 pm. Estos dos eventos son una excelente oportunidad de conocer personal clave, aprender más sobre el nuevo año escolar y conocer las aulas.
Todos nosotros en Cazares esperamos dar la bienvenida a los estudiantes el Martes 5 de Septiembre a las 8:45 AM. Juntos, si todos hacemos nuestra parte, podemos hacer de este, un año escolar  seguro y exitoso para todos! Como siempre, háganos saber como estamos llendo a este enlace,  llamando al 215-400-7160 o via correo electrónico al aaguila@philasd.org con cualquier pregunta.
Sinceramente,
Awilda Balbuena